Longtime Vertigo and Helix editor and current freelance comics writer and novelist Stuart Moore stopped by the Recondite Pictures lot to give us an insight into the mind of the
writer/editor
!
Here's what he had to say:
1. Did your experience as an editor help you as a writer? How?
Oh, definitely, yes. As a comics editor, I worked with some of the best writers in the business: Garth Ennis, Grant Morrison, Brian Bendis, Neil Gaiman, a whole lot of others. Each of them works differently, and you pick up different skills, different tricks, by seeing how they do what they do.
Editorial work is also useful for seeing what DOESN'T work. When a writer asks for too many actions in a panel, the artist has to make compromises that usually hurt the story. Also: If you know who the artist is going to be before you write a script -- which sometimes, but not always, happens -- you can tailor the script to his/her strengths.
Follow-up: Can you go into more detail about the tricks you learned from Ennis and others?

Some writers, like Garth, are very dialogue-driven. That tends to be my style; the dialogue drives me through most scenes, even if there's heavy action going on all around. Neil Gaiman, Mike Carey, and John Ney Rieber, among others, approach narration like poets. Warren Ellis, among his many skills, is great with monologues -- that's an underused technique in comics, but it can be very effective if used well. Warren is also great at taking just enough real science and mixing it with superhero conventions, so the whole thing appears more plausible than before he came on board. (Joss Whedon, whom I haven't worked with, is also very good at this.)
BLOODY MARY: The two miniseries tell a very complete story -- I don't think Garth has any interest in taking it any further. CYBERELLA: You'd have to ask Howard Chaykin and Don Cameron...I'd be very surprised if DC has any plans.
I think there's always room for good science fiction comics, but for some mysterious reason that genre has always been a hard sell. Even back in the days of EC, the horror books outsold the sci-fi comics by a good measure. One of the mysteries of the universe!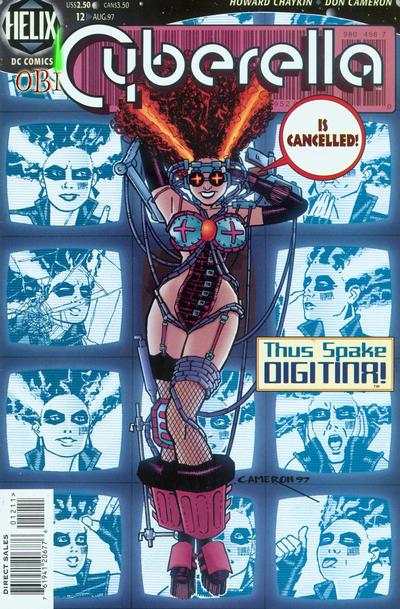 Also: Can you talk about about how LONE came about, your thoughts on the project and if we will ever see more?

LONE was a lot of fun. It was part of a Dark Horse company-owned imprint, so I don't have any control over its reappearance. I would love to tackle it again, especially with Jerome Opena back on board -- which is unlikely, because he's currently very very busy being a superstar at Marvel.
Also, can you please discuss THE HELIX imprint? I really loved those books, especially CYBERELLA.
Oh, Helix...DC had wanted a science fiction imprint for a while, and I wanted a change from Vertigo. Commercially, it was always a tricky venture: I avoided the DC sci-fi characters because I didn't think much of them (except Adam Strange, who wasn't available) and a licensed book I wanted to launch with turned out not to be available. I made a thousand mistakes and learned a lot, but we got some interesting books out of it, including MICHAEL MOORCOCK'S MULTIVERSE, which features some of Walter Simonson's best work, I think; and of course TRANSMETROPOLITAN, which went on to a long healthy life under Vertigo.
CYBERELLA started off strong, but there were creative difficulties. In retrospect, I think the pace of it was too slow. I'm also fond of Lucius Shepard's VERMILLION, particularly issue #8, which John Totleben drew.

And Bendis is a genius -- he has a technique all his own. I don't advise a prospective writer to mimic him, because it requires an incredible ear to write his kind of heavy back-and-forth, cinematic dialogue. He thinks very carefully about panel flow, where the words will appear on the page and what effect they'll have.
2. How do you pitch to publishers? Walk us through the different processes of approaching publishers and getting gigs.

It can work in any of a thousand different ways. With company-owned characters, you need to have a sharp, clever idea that goes to the heart of a character (Wolverine, Batman, etc.) Then you have to get the attention of the right editor or executive. Editors at the major companies have less hiring authority than they used to, so pitching directly to editors has gotten trickier.
But you also have to remember that these editors have five or six books per month and a pretty full talent roster already. They're always looking for new talent, but you have to prove yourself through some other kind of work before you'll register on their radar. Screenwriting and indy comics are the two most common ways.
With original projects, the process is completely different, and so are the markets. Lots of people are willing to publish original books, or you can do it yourself, through Comixology Submit or just your own website. The trouble is that, to put it in vaguely scientific terms, there's very little money in the system. Writers can work on spec on the side, but it takes a lot longer for an artist to do his side of the work. I'm developing three or four original comics projects right now, and the biggest trick is finding enough money to finance the art. I tend to proceed very slowly with those projects, because I don't want to make promises to artists that I can't keep.
3. What sorts of ideas have the best chances of being approved?

A short idea with an easy hook is always going to have the best chance, whether it's original (30 DAYS OF NIGHT: vampires in the Arctic circle) or company-owned (I sold Marvel on a BROOKLYN AVENGERS story last year). But it's always a long shot.
4. How do you deal with editors who say their publishing schedules are full?
Well, first of all, you take them at their word. Say thank you and ask if you can keep in touch. They're probably being honest, but they may be politely trying to say they don't think you're ready yet. Either way, there's no point in arguing.
The thing you have to remember is: This is a crowded entertainment marketplace. You have to prove yourself constantly. You don't have to be as good as the people already working for (say) Marvel; you have to be better, and you have to show them you can deliver both the work and an audience.
My own work in comics waxes and wanes. Lately I've been doing more prose work, some of it Marvel-related for both Marvel and Disney Worldwide, some for other publishers that I can't talk about yet. At a certain point in my life, I decided to be a full-time writer, and that meant charting out a career course for myself. I approach it as an art, but also as a business. It's tricky, but it seems to suit me.
5. How do you deal with editors who say they can't publish your idea because they recently published a book with similar subject matter?
See previous answer. It's pretty easy to tell if that one's true or just a polite evasion. But either way, there's no benefit in dwelling on it. Just move on.
Also, don't throw out your TRANSFORMERS notes just because a pitch is turned down. You might be able to reuse bits of them for IRON MAN or THE LEGION OF SUPERHEROES, or an original project; or you might get another crack at TRANSFORMERS somewhere down the line.
Follow up on saving rejected pitches: Don't you think those ideas get stale? Isn't it just better to come up with something new?
Oh, I'm not suggesting you reuse pitches wholesale; that's a terrible idea. But if you're doing your job, every pitch will throw off little ideas or supporting characters that might fit somewhere else. I was regular writer of NIGHTWING for three weeks, once, and came up with a whole conspiracy theory and secret quasi-government organization. When the editor and I were both fired from the book, I merged that backstory with another idea in my notes. The result was my original graphic novel SHADRACH STONE.

6. What are three things that every comic book story should accomplish?

I'm not big on rules, but let's see: It should be coherent, it should be entertaining, and it should have a point. How's that?
7. How important is the plot?

That depends on the story and (if it's company-owned or licensed) the property. A really clever plot is rare in this industry, and if you can pull one off, you may get noticed. But character really is paramount in comics, so you need to make sure the plot works in tandem with the character.
8. What comics should people read to get a good taste of your writing?

This list changes depending on my mood, but I'm proud of my various WOLVERINE books, including WOLVERINE NOIR with CP Smith (just reissued as part of an omnibus volume, MARVEL NOIR: WOLVERINE AND THE X-MEN). I have a very soft spot for WOLVERINE: UNDER THE BOARDWALK, a one-shot I did with Tomm Coker, and CP and I also did a single issue of WOLVERINE called "The Package" (issue #41).
Original work: Definitely SHADRACH STONE and PARA (both from Penny-Farthing Press) and EARTHLIGHT, a nice little Tokyopop book that ran three volumes.
9. What current comics do you follow and why?
The two books I grab as soon as they come out are SAGA and INDESTRUCTIBLE HULK. Brian K. Vaughan drives me crazy -- his work seems so effortless, and it works on so many levels without resorting to contrived narrative tricks. Fiona Staples's art brings it all to life, in exactly the right way. HULK is just very, very clever -- Mark Waid at the top of his game, with gorgeous art by Leinil Yu and Walter Simonson.
10. What are your all-time favorite comics and why?
I'm going to leave out a whole lot here, but...Steve Gerber and Gene Colan's HOWARD THE DUCK, Jim Starlin's WARLOCK, Howard Chaykin's AMERICAN FLAGG!, Grant Morrison & Richard Case's DOOM PATROL, Jamie Delano's HELLBLAZER. Of work I edited, Garth Ennis Steve Dillon's collaborations (HELLBLAZER and PREACHER), Brian Bendis & Alex Maleev's DAREDEVIL, Bendis & Michael Gaydos's ALIAS, Joe Lansdale & Tim Truman's JONAH HEX, Warren Ellis & Darick Robertson's TRANSMETROPOLITAN. Dozens of others.
11. What are some good small publishers that hire lesser-known writers for freelance work?
I'd really rather not go into recommendations. It's pretty easy to do research on the net, learn who's good to work with and who's not. My main advice is to not discount a publisher too quickly, just because you may have heard one bad story about them. When you're starting out, it's important to get published, to get your name around. Just go into any deal with your eyes open, and don't talk yourself into believing a deal is better than it is.
12. How can a lesser-known writer make himself irresistible to editors?
See answer #4 above. It's interesting that you put it that way, because "irresistible" really is what it takes. This isn't carpentry or accounting, where you master a certain number of skills and then apply for a job. You have to prove yourself, and then you have to keep proving yourself.
13. How do you give each character a unique voice without it coming off as heavy handed or not unique enough?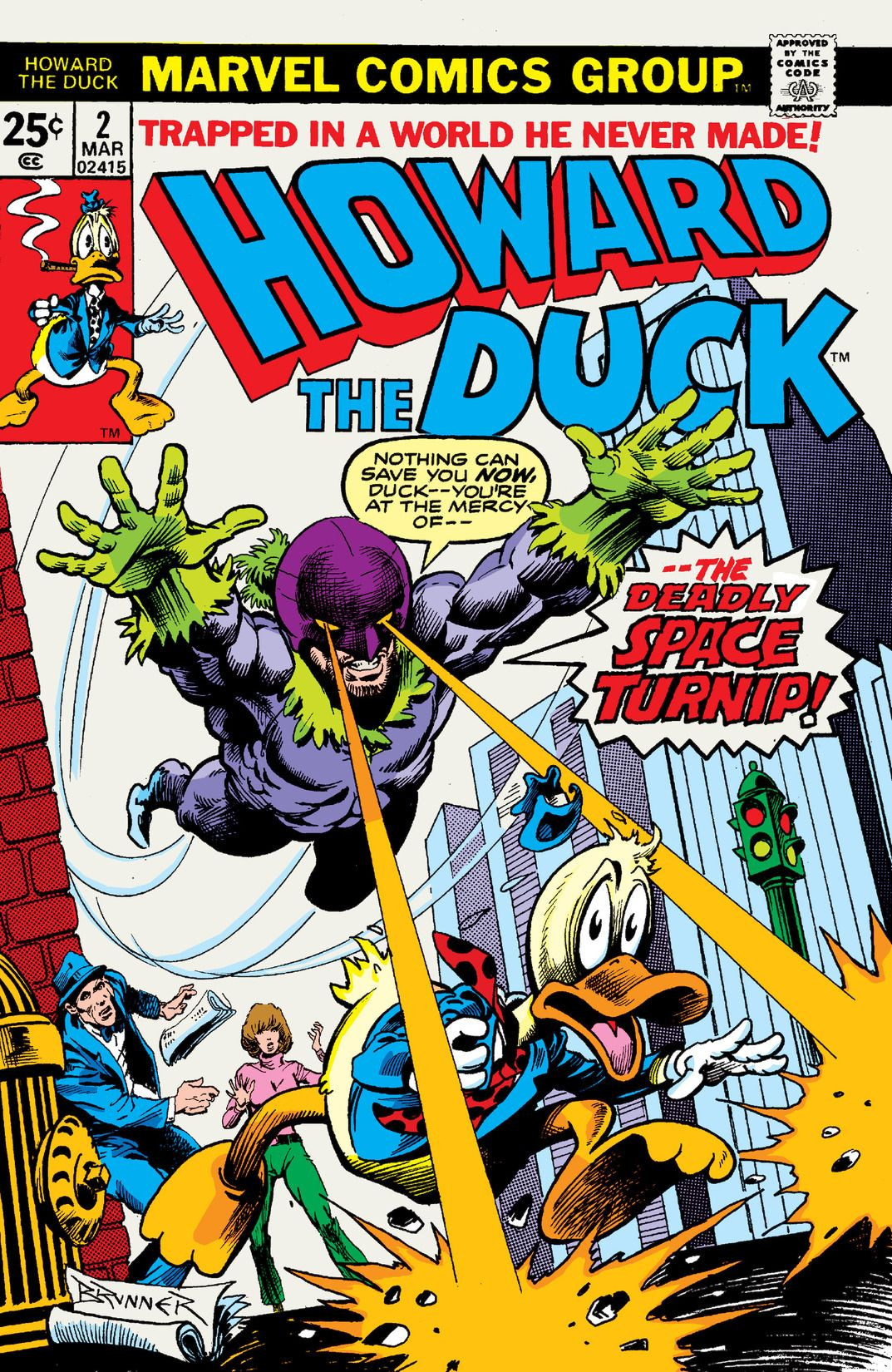 There's no quantifiable answer for that. In general, I'd advise using accents sparingly...that can come off as heavy-handed and dated. I read a lot of my dialogue aloud to myself, acting out the different parts, to make sure it sounds natural.
In comics, it's also important to be as concise as you can without losing the feel of a character's voice. You want the panels to bounce along at a decent clip, and you never never never have as much space as you want. It's pretty good training for other media, actually.
14. What projects are you working on?

I have new comics projects coming from a couple of major publishers, as well as a very exciting digital-first prose project -- but unfortunately I can't talk about any of that yet. I've just cowritten THE ART OF IRON MAN 3 with Marie Javins; that's in stores now. The paperback edition of my Marvel novel
Civil War: The Marvel Novel
came out recently, too.
When I'm not writing, I serve as freelance editor of the Marvel prose novel line. Marie and I also run a comics packaging partnership called Botfriend (
www.botfriendproductions.com
)
, which has just finished its first major project, a sci-fi graphic novel called BINARY that should be out soon from Comixology.
I've always written prose, and shortly after I went freelance I wrote two novels for Games Workshop (AMERICAN MEAT, 2005, and REALITY BITES, 2006). That taught me a lot about pacing and character. Prose is more work-intensive than comics because (a) it's a lot of words -- that sounds stupid, but it's true! -- and (b) it's the purest expression of the writer's intent; there's no artist helping to make you look good (or bad). I was a book editor before I worked in comics, and I've always kept up with science fiction in particular, so it wasn't so much a transition as a shift of emphasis. I find prose nerve-wracking to write, because what I write is what the reader is going to see -- if it doesn't work, it's all on me. But that's also what's great about it.
Scott Amundson

writes comics for many publishers, including Bluewater Productions, Heroes Fallen Studios and Recondite Pictures.